"I am a proud adoptee"
A statement that is not said enough.
Instead, we see the word "adoptee" as the scarlet letter that we want to hide from others.
Being an adoptee has left us with questions of:
Who am I?

Am I good enough?

Where do I fit in?
We build these blocks of lies on top of us:
I am worthless.

I do not fit in.

I am different.

I am alone.

I am not loved.
These blocks start weighing more and more until they make you feel immobilized. We can become victim of negative thinking to completely take over our mindset and in the darkness, if feels like there is no escape.
When we try to escape, we find that it is hard as adoptees to reach out for help with the lack of resources and others not understanding what we are going through.
That is why I created Lost to Leader, to help adoptees, like myself, find their self-confidence, vulnerability, and strength to lean into a community.
About Chloe Edwards,CEO & Visionary of Pineapple Mindset
Chloe Edwards is the CEO & Visionary at Pineapple Mindset, the first of it's kind, self-empowering coaching for adoptees.
A sought-after speaker and influencer. She has spoken around the world to youth and adults about her adoption journey. Helping others to see the beauty and gratitude in adoption.`
Chloe almost let depression and anxiety take her life. From being adopted from South Korea at the age of 5 months old, she grew up in a suburban neighborhood always wondering "am I good enough?" After constantly looking outside herself to find value, she learned that the real way to cultivate self-confidence was to dive deeper into her emotions. After years of research, interviews with adoptees, and personal experience she wants to share with everyone how to have a Pineapple Mindset.
What is a Pineapple Mindset?
Standing Tall and Wearing a Crown - Self-confidence

Being strong and sweet - Respecting and loving all your emotions

Growing in a community - Finding the strength to reach out for help and to lean on others
Lost to Leader is the resource that you have been looking for.
This is the first online course made by an adoptee, for adoptees, focusing on adoptee emotions and experiences. Lost to Leader is a 7 video self-paced course that will teach you the importance of your mindset, walk you through the 4 step process to a Pineapple Mindset, and then teach you how to continuously grow your new Pineapple Mindset after the course.
Frequently Asked Questions
What will I get from this course?
You will find out what has been blocking you from having a Pineapple Mindset.

You will have strategies you can use every day to continuously practice self-confidence.

You will have resources to different adoptee communities.

You will be part of an exclusive online group of adoptees taking this course that you can lean on even after the course is done.

You will stand tall and wear a crown every day.
How long will I have access to this material?
How does forever sound like? This course is for you! You deserve to be able to come back and hear the message again whenever you need it.
How long is the course?
This course is a self-paced course. You can start and stop each video as much as you want and you can take as much time as you need for reflection and journaling.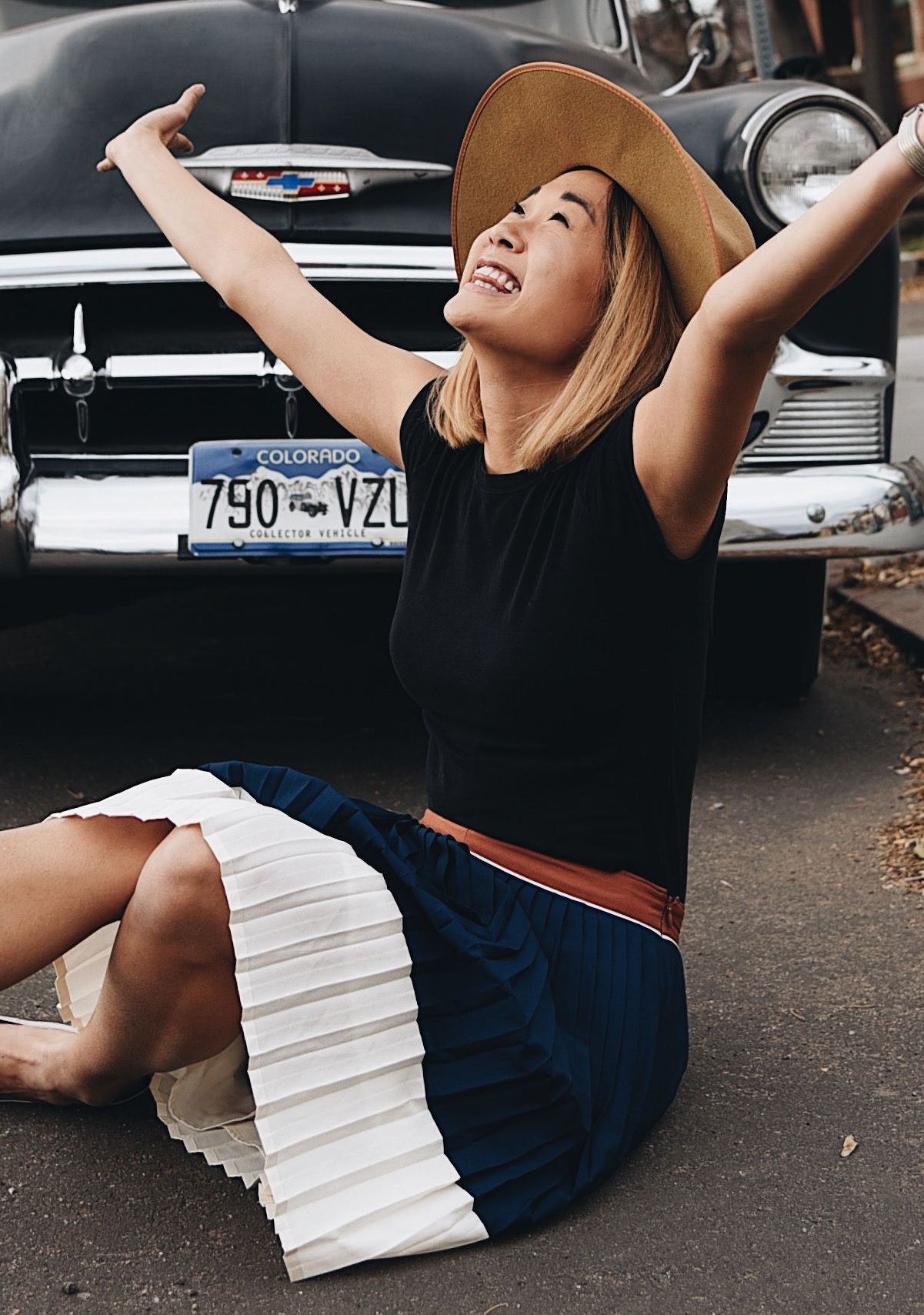 "She makes adoption be a normal, every day conversation."
"Lost to Leader makes me feel as if I am not alone. There is someone out there that relates to my feelings.
"Chloe makes you feel like you have known her for years."
"Chloe has me answer questions I have never been asked. I have been able to think deeper about my adoption and how it has affected me, even in my adult life."